With our proven approach, we can reduce your risk as well as provide structured financial solutions unmatched by our competition.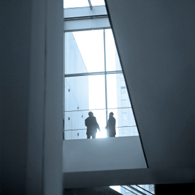 Liberty Capital Approach
LCA offers a tailored three-step approach to the trading process, leveraging deeply cultivated client relationships and a broad database of potential buyers and sellers to quickly identify the right solution to any deal. In an environment of cooperation and discretion, we work closely with our clients, guiding them through each crucial juncture of the trading process, from engagement through closing.
Engagement
Armed with powerful expertise across the industry and knowledge of current conditions, we scour the market to determine the best opportunities for both buyers and sellers.
Confidential and accurate valuations of commercial whole loans
Opportunity assessment and established timeline
Due diligence expertise for maximum pricing
Independent and unbiased advice
Insight into current real estate and commercial mortgage market conditions
Marketing
We diligently approach the uniqueness of each deal, analyzing the potential client base to make the most efficient and effective buyer-seller connections.
Marketing strategy, materials, and execution
Sale structure and offer solicitation
Clear concise communication and reliable information
Prospecting and buyer/seller contact
Liaison between potential buyer and seller
Closing
With expert execution and advisory services of all the legal and administrative details, we quickly and efficiently bring each deal to completion.
Bid solicitation, qualification, and analysis
Work closely with seller and assigned legal counsel during disposition
Confidential and discrete handling of deals
Administration and coordination of negotiation and smooth transition of ownership
Ensure maximum value with minimal resource requirement from client
Next Step
Learn about how our unique approach has worked for a wide range of clients and deals.